Seems the Slater family is one serious puzzling family! Thanks for the tips on glueing and tracing like sections!
They were the first to assemble the 24,000 piece life puzzle, and have assembled more large format puzzles than anyone surely has. They have some great information and techniques on their sites:
This is all about how they assembled LIFE: http://www.aegroup.com/puzzle/
I have talked about how Double Retrospect repeats and I use a previously assembled section to complete the next, well this technique is going to save me a LOT of time!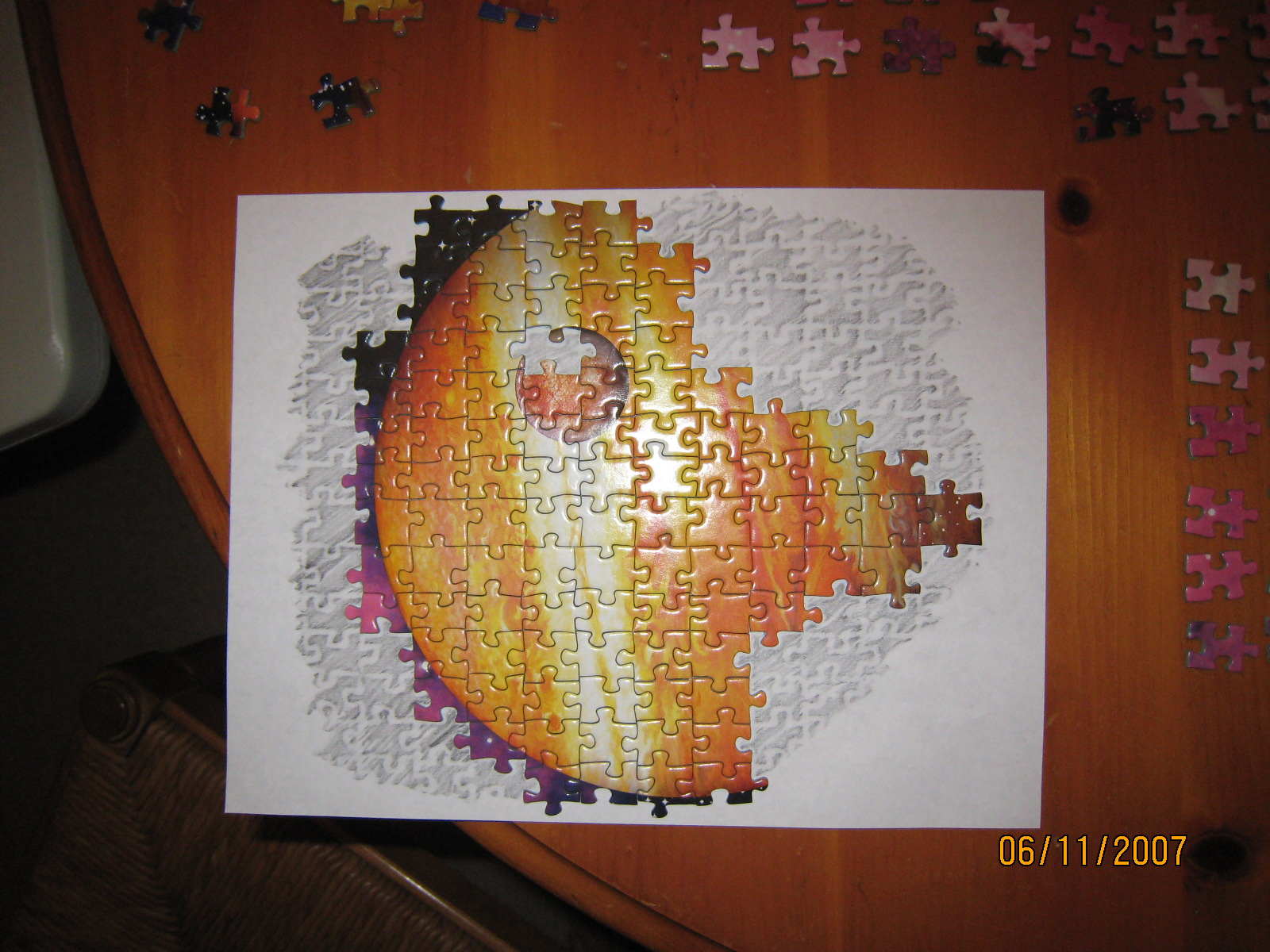 Great technique from Scott Slater on how to use another section to help complete a new section. Large puzzles have repeating sections of the puzzle. In double retrospect, there are only roughly 1000 unique pieces, they are repeated and rotated in each image.
Here is there video on mounting a large puzzle